GTEX
Your Service Partner in Industrial Refrigeration
GTEX is a professional partner in the field of industrial refrigeration with natural refrigerants.
Get to know our STRENGHT, VISION, and SERVICES.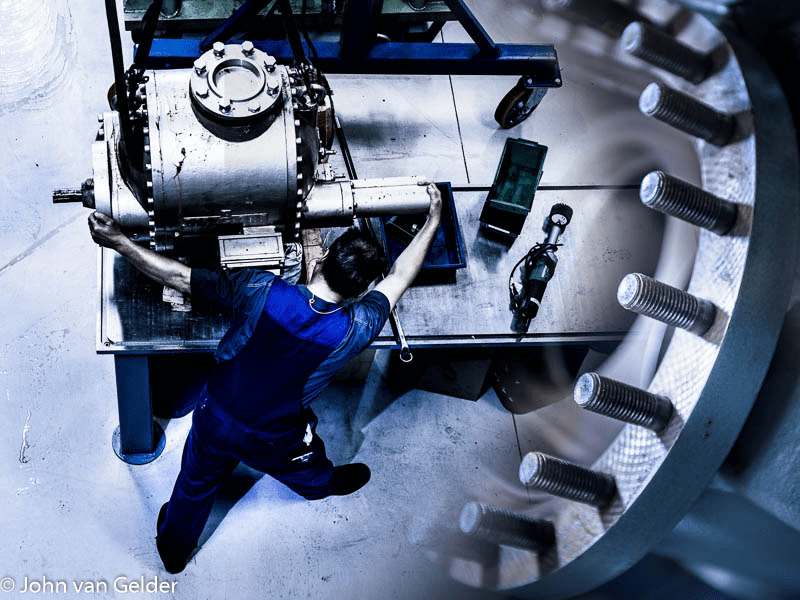 The STRENGTH of GTEX is the combination of knowledge, network, and two well-equipped workshops. Our specialized in-house staff are thinkers, but above all doers. We react quickly and use our expertise to form an extension of your organization. We work reliably and with integrity for manufacturers, suppliers, consultants, and installers, without getting in their way. We have a wide range of refrigeration compressors and parts.
The smart use of parts, raw materials and energy is what our vision is all about. In all our work we use our common sense and take into account costs and the environment. Our aim is to reuse 70% of the machine during each overhaul. In this way we act sustainably and keep costs down.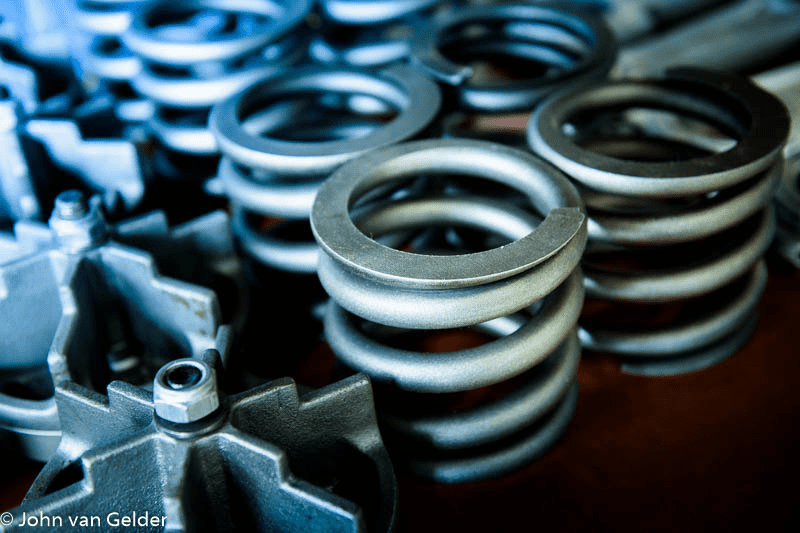 Services
Leading in maintenance and service
From periodic preventive maintenance to repairs and innovative new forms of service, at GTEX we are at the forefront of maintenance & service. We have the right expertise to not only keep your cooling installation in excellent condition, but also to immediately help you out if any problems should occur. We are quick to respond, we only work with high-quality products.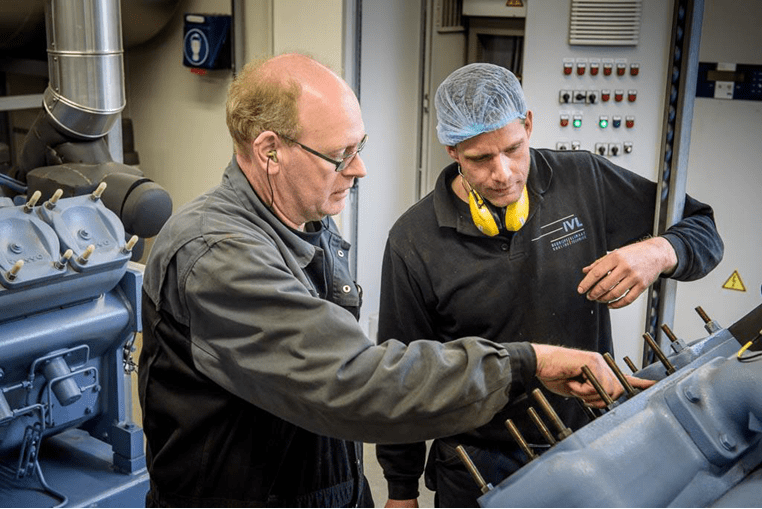 Conditional Preventive Maintenance
When determining a maintenance schedule, the key question is how often and what maintenance is required. A simple answer to this key question is to follow the manufacturer's maintenance recommendation. In practice, however, the operating conditions determine the required maintenance intervals. At GTEX, we think along with you. Based on a system analysis and inspection, we provide tailor-made advice on maintenance for each installation and give you the right tools as an installer to explain this to your customers.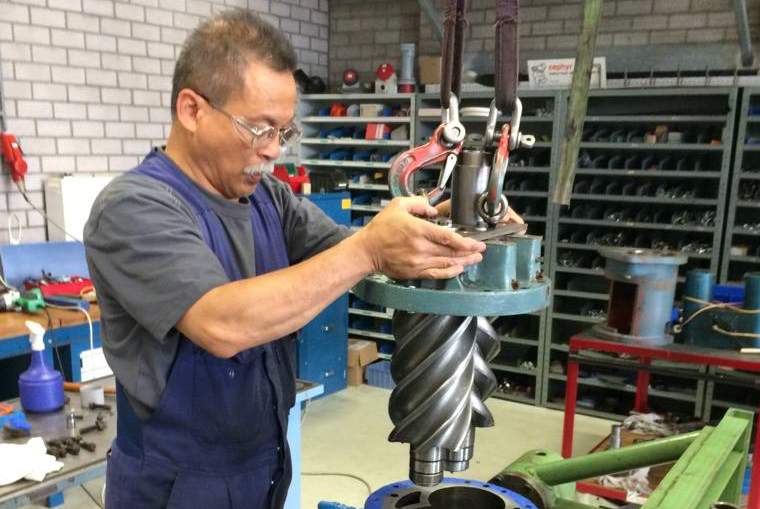 Overhaul
Overhaul of compressors and components is a specialty. At GTEX, we can do this efficiently and effectively because we have the right people and facilities. For example, we have experienced specialist mechanics, two well-equipped workshops in Druten and Breedenbroek – where cleaning is largely done by machine – and we have most common items in stock. Reconditioning compressors contributes to a circular economy, often 70% of the machine is "reused".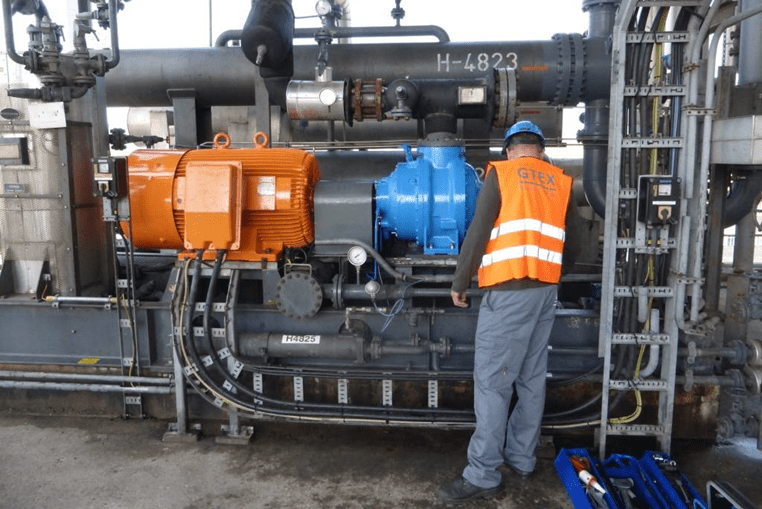 System analysis and optimization
At GTEX, we look beyond the compressor to the cause of the problem. For us, this is what system analysis and optimization is all about. We provide the necessary support and advice so that the operational reliability of the system can be guaranteed for a long time.
Do you have to deal with repetitive damage? Or does a system not perform optimally in terms of cooling capacity or energy consumption? GTEX is happy to assist you with system analysis and optimization. We have the right measurement equipment and knowledge to examine installations and can therefore provide independent and fast customized advice.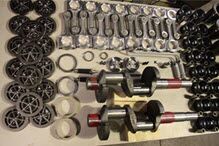 Compressor parts
We have a large stock of new and reconditioned spare parts from BITZER, Grasso, Sabroe and Mayekawa. If we do not have the desired part in stock, the short lines with our suppliers ensure that we can be of service to you quickly.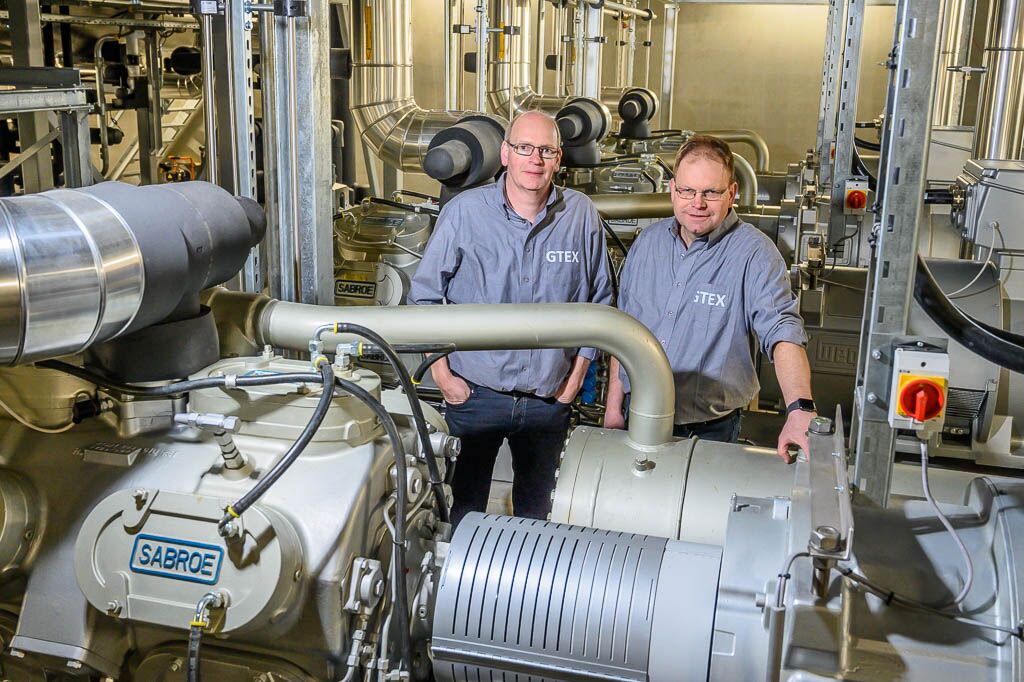 Sabroe Service partner
GTEX is service partner for the Sabroe Products Benelux organization, part of Johnson Controls and supplier of Sabroe compressors, water coolers and heat pumps. We provide support for commissioning, major maintenance, overhaul, and the supply of original spare parts.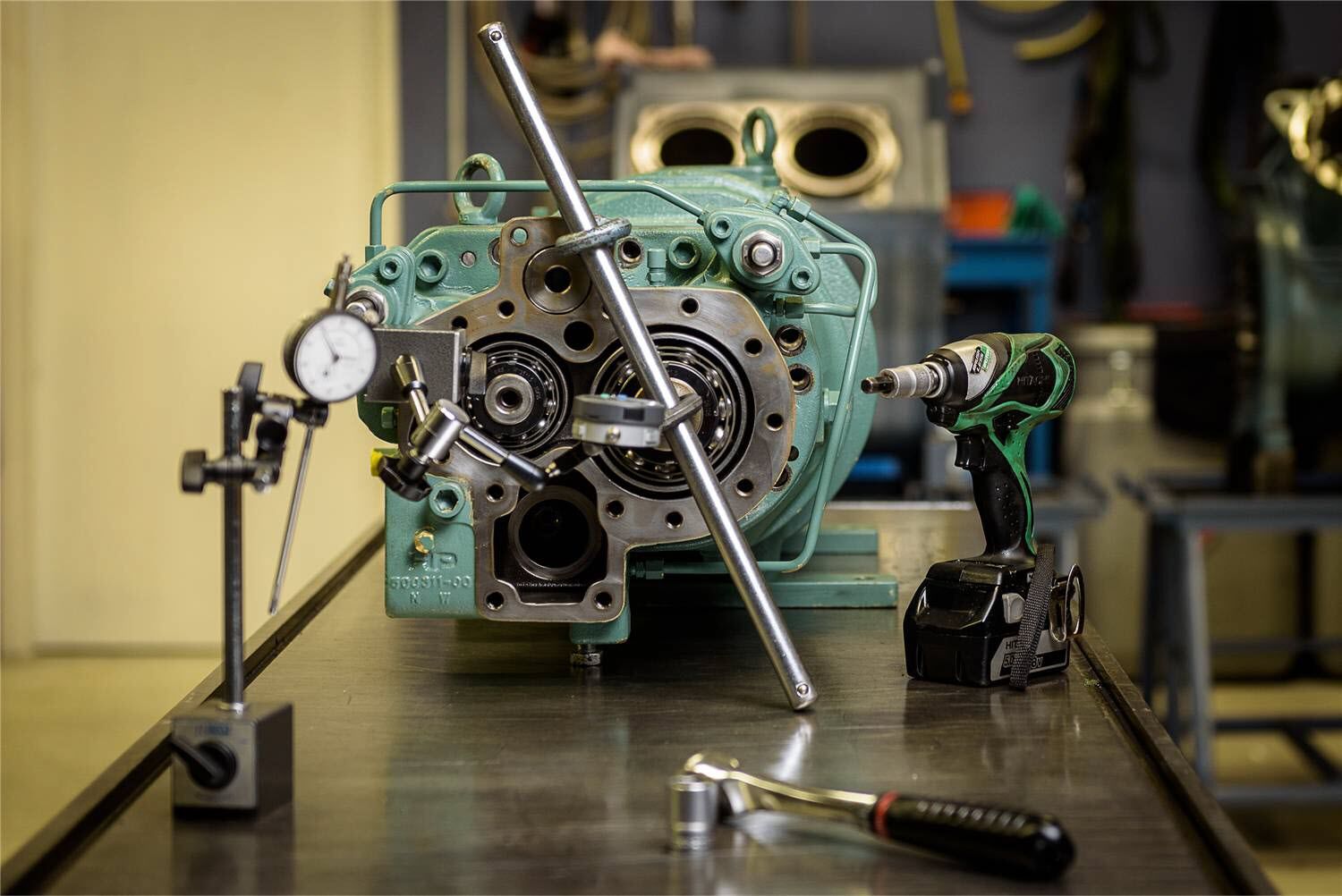 Bitzer Authorised Service Centre
As an authorized service partner (ASC) of BITZER Benelux for screw compressors, we can provide you with quick and expert service for the remanufacturing of BITZER products. The work is carried out under the BITZER Green Point quality standard. This means not only that you can count on guaranteed quality, but also that we use only original BITZER parts during overhaul and repair. In addition, as a BITZER Service Partner, we always work with knowledge of the latest technical upgrades.
Stock
At GTEX you will find a wide range of refrigeration compressors and components, all of A-brand quality. At our warehouse we always have a large amount of piston & screw compressors, components and parts in stock. If you are looking for a specific product, please contact us. In stock we have parts and compressors of the A-brands;
GEA Grasso, Bitzer, JCI Sabroe and Mayekawa.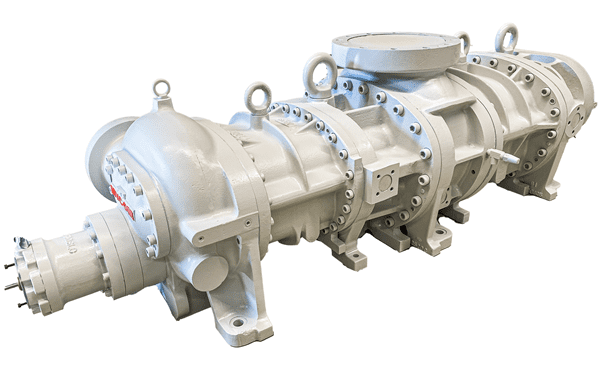 Are you looking for a specific part, a new or reconditioned (industrial) cooling compressor?
Then contact us!
Compressor Maintenance Calculator
At GTEX, we are constantly improving and innovating our services.
We have currently developed an innovative, new technology that allows us to determine the specific compressor load. The maintenance interval is determined by the specific usage and condition data of the compressor.
The outcome of this calculation determines the maintenance interval for piston compressors.
We invite you to select the button below, fill in the form and click on Calculate.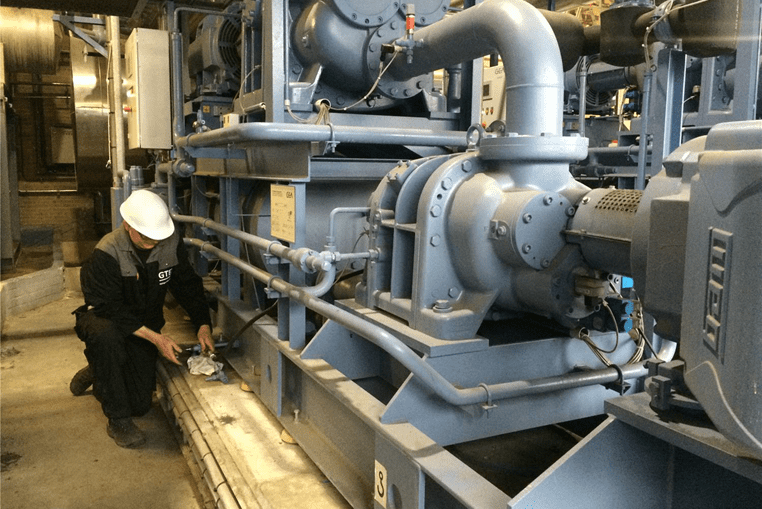 Subscribe to the newsletter
Send a message or contact us.
Contact
Phone
+31 487 510 756
E-mail
info@gtex.nl
Main Location Druten
Nijverheidsweg 18 A
6651 KS DRUTEN

GTEX Service Achterhoek
Molenweg 27
7084 AV BREEDENBROEK
Register for the newsletter?
Your Service Partner in Industrial Refrigeration
Contact
+31 487 510 756
info@gtex.nl
or